holy crap, two minds think alike!!!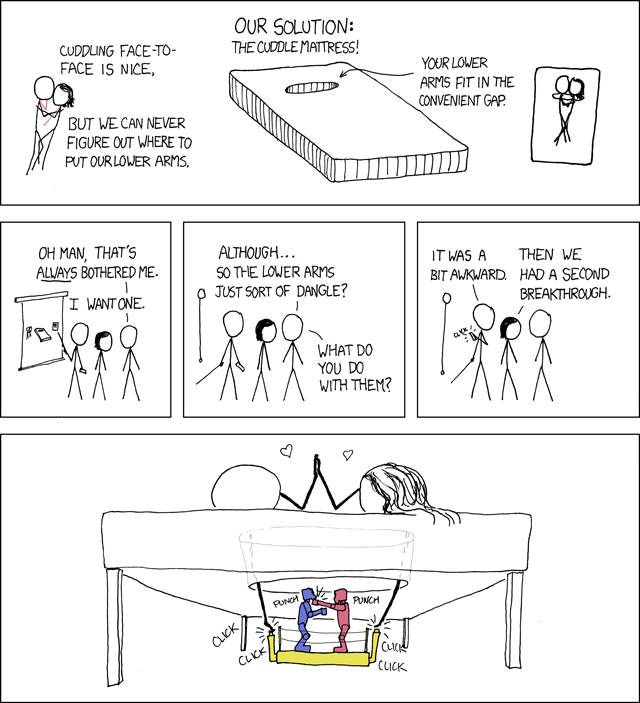 i thought of this idea years ago while cuddling. i like to hold my significant other close, but my arms does tend to fall asleep at times, actually quite often, so i though of this idea except it didn't go all the way through. my idea was more of a trough than a hole. still, it's comforting to know that the idea has crossed someone else's mind at one time or another. click the pic for a clearer picture.
also, i've updated the link to where i'm working in the upper right sidebar for you stalkers out there.